I didn't have time to post this Tuesday and the internet was down last night as well :( I am also really sick again - tonsillitis twice in a month isn't fun D;
So any ways, here is a shirt I did a couple of months ago.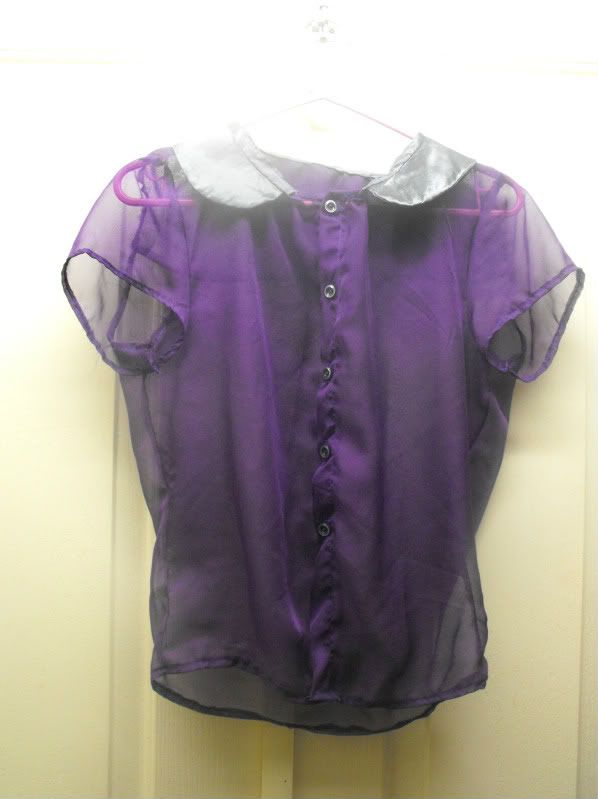 So last week I posted a dress, and I also made this shirt from the same dress pattern. All I did was lengthen the top half of the dress and ignored the darts the dress pattern had added in. I made the shirt in a nice purple chiffon and the collar is made from taffeta, a silver/grey blend. I bought matching buttons to suit the collar - a nice shiny grey colour.
I found that sewing the shirt was pretty easy apart from the parts where the material folded back onto itself. The hardest part with chiffon though is cutting out the pattern.
Here's a photo of me wearing it with a black singlet underneath :)