Another Tuesday - another sewing entry! It's pretty late, but I've been busy a bit today, so now I'm sitting down at my laptop with a nice cup of chamomile tea blend from T2 :) It's also the 11th day I've had tonsillitis, it's nearly gone but I know if I stop taking my antibiotics, I'll most likely get sick again :( So any ways, here's a project a did a fair while back, it's made from a Burda pattern I purchased.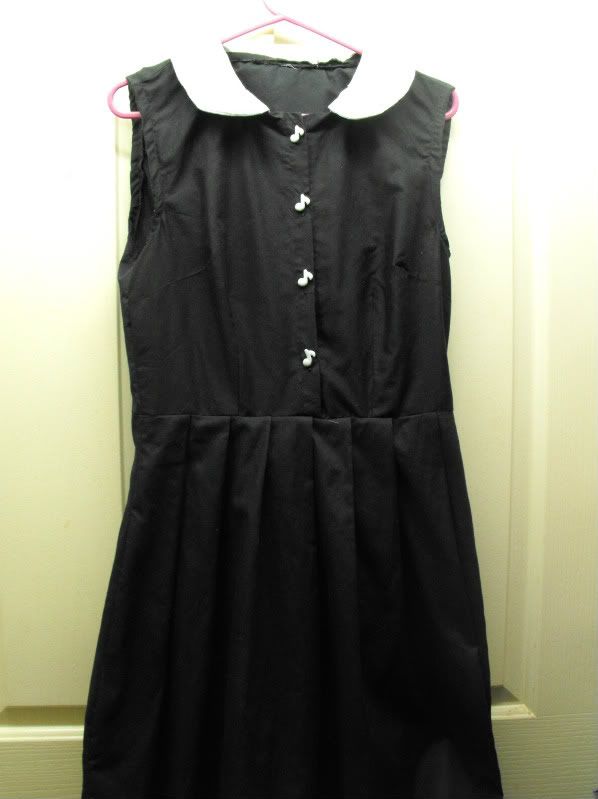 So with this dress I used a polycotton blend for the black and white material. I bought the white musical note buttons from eBay (if you're ever wondering where I buy the items, just comment and ask). I had a lot of fun making this dress, it's probably one of my favourite things I've made so far :) The dress has some pleats in it, as you can see in the photo below. I also altered the pattern slightly, by not adding on sleeves to the dress.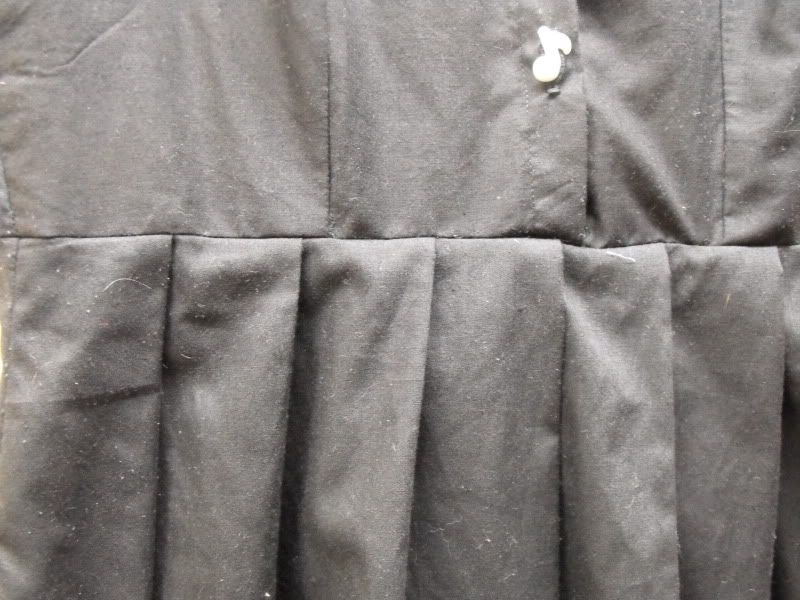 One thing I didn't add to the dress that I should have was a zipper on the side around the waist area. The dress has no stretch so it's hard to fit over my chest when I put it on and take it off, guess I shouldn't have been so lazy and bought a zipper but I just really wanted to get it finished haha. The finished dress' length is to my knees - nice length. I'll finish the post off with me wearing the dress out at the Roma Street Parkland, striking my "blue steel" look.