So today is a gross rainy day, and i'm still sick with tonsillitis. I've had it for 5 days now! Anyways, I decided to share a nail art design I did a while ago.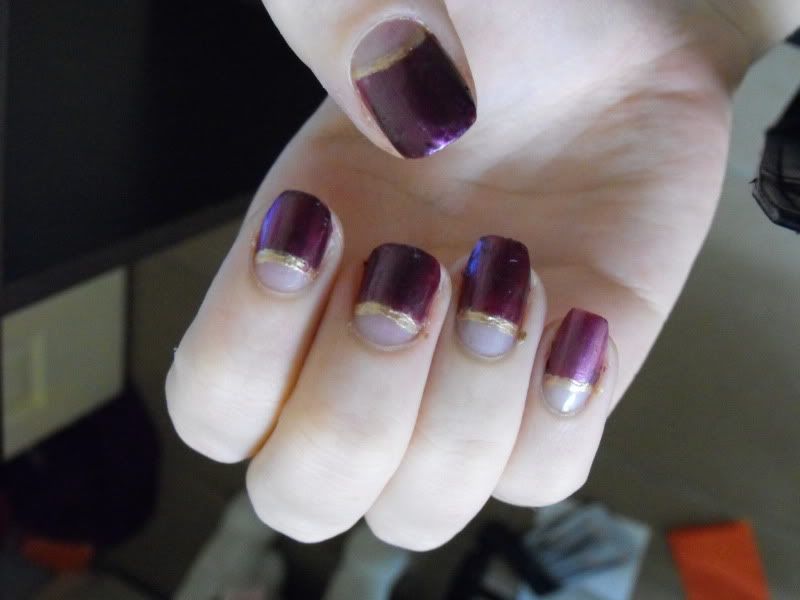 Firstly, I got some french tip manicure stickers and applied them to the
bottom
of my nail. This is so I don't paint on the half moon section and leave it plain.
Next I put my base colour on, which is a Napoleon Perdis purple colour from their Chandelier Shine range (the name of the colour is missing, sorry!)
After I have applied 2 coats, I take off the sticker at the bottom and get a nail art brush for the fine gold line at the bottom. The gold colour is Gold Rush Fever by Ulta3. When this is completed I add a top coat and it's complete.
Here's a youtube video of an example of half-moon nails. Enjoy :)
I want to add that I'll slowly add step by step photos of me doing my own nails in the future, just need to get around to it :)